Time for a Change? Highway Drivers Are Taking on New Roles
Did you know that our professional chemical tanker drivers sometimes transition into different roles within the company? Highway Transport wants all of our employees to be fulfilled in their work, and we never want to lose a good employee. So if someone is looking for a change, we're happy to help them find the right fit.
We've had many drivers make the natural progression upward from driver to a trainer or supervisor position, but some go entirely different directions, into planning, safety, operations, or service center managers.
From Driver to Trainer to Freight Optimization Planner

"Highway Transport has been a wonderful place to work. They strive on helping all their employees succeed," says David Davidge. "I started with Highway in 2016 as a system driver, moved to regional driver and became a driver trainer, which was so enjoyable."
But even a rewarding, enjoyable position can run its course. "After 20 years of being a CDL driver, Chris Jenkins afforded me the opportunity to transition into the office in a night linehaul position. It was quite a change from what I had done in my past, but it was wonderful. The support and encouragement I received from upper management was amazing."
Now, Davidge is a Freight Optimization Planner working at the corporate office with drivers and what he calls "a wonderful relay team." Davidge continues, "I have great mentors like Andy Schultz and Chris Jenkins, to name a few. It has been a good transition from driver to office employee."
What Other Paths Could You Take?
Meet other Highway drivers who have transitioned into other roles within the company.

Brian Vinson started as a driver, became a driver trainer, then moved into Safety.
Todd Schrebe began as a professional chemical tanker driver, then became a driver trainer, then worked at the Knoxville service center as an equipment planner. He is now the Service Center Manager, Knoxville.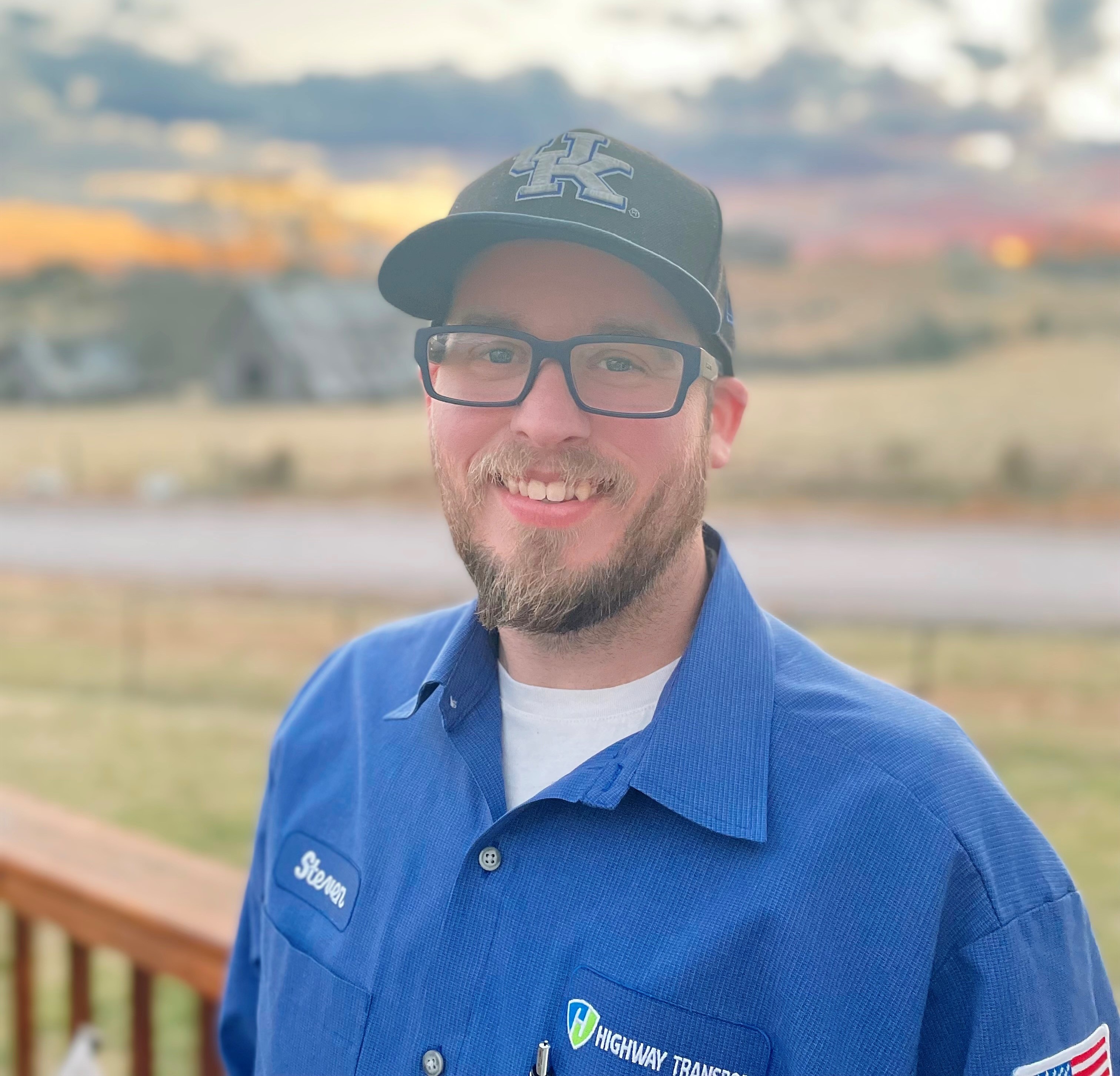 Steve Chapman began as a professional chemical tanker driver, then became a driver trainer, and is now in Operational Services Support.
What's Your Story?
Are you a driver or other Highway employee looking to make a change? Explore all our career options.

Are you a former Highway driver who now works in an office or another position within the company? Send your story to [email protected].
Originally published in the Q1 2023 newsletter. Read it all here.